Model 310S
Application Software Providers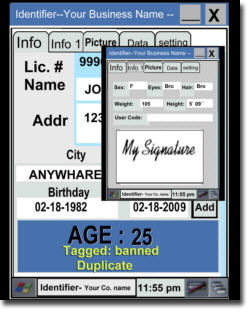 Intellicheck Mobilisa, Inc.
Driver License Reading Applications
Product enables the user to read, verify, parse, display and store the machine-readable data encoded on Government issued IDs, such as driver licenses, identification cards and military IDs and allows the user to view transaction data details such as name, age and address.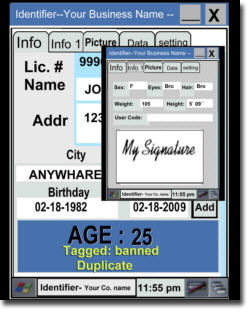 TriCom Card Technologies, Inc.
Age Verification - Survey
Tricom's Age Verification software is supported by over 12,000 terminals installed in North America keeping our software up dated faster than any other developer. Features include, Survey, Custom TAGs like, VIP and BAN, and a "Pass back" feature that keeps customers from swapping ID's. as well as Wi-Fi and Bluetooth options.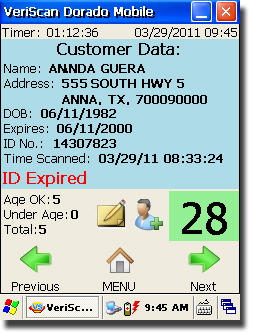 IDScan.net
Age Verification - Data Collection - CRM
VeriScan - access control, visitors management, fraud prevention and data capture application for desktop computers and servers running Windows OS.
Effective and easy to operate ID processing database software with ability to capture photo image via connected camera. Collect, update and maintain your visitors' records with easy interface. Export data in multiple formats, print badges, save log entries and set up custom alerts.
Reads most cards, including Government issued Driver's Licenses and State IDs (from all States and Canadian provinces)
Store and manage profile AND visit image
Multiple entry alert message (ID velocity check) with custom time frame
Collects/maintains customers' info such as name and mailing address
Creates/exports log in multiple formats with exact time information
Customer category Manager (VIP, Black list, etc)
Design and Print Visitor badges
Ability to password protect options/settings/reports/export
Electronic Signature support(signature pad required)
Print Visitor badges (using Dymo LabelWriter 450 printer)
Upload ANY type of document (including video) for each Visitor profile
Support for M280 to capture ID images
The program is universal for almost any industry where tracking demographics and attendance is required.
Private clubs, casinos, gyms, special event organizers and others will appreciate quick set up and hassle free operation.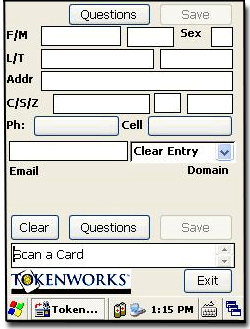 Tokenworks, Inc.
Lead Capture - Surveys - Age Verification
Tokenworks® provides Age Verification and QuikLead™ Lead Capture software. With an iPod like keyboard, both systems rapidly capture ID information, and allow finger entry of email / phone and other information. QuikLead can be modified to capture customer specific data. The Age Verification software includes customer relationship management software that helps venues track their customers while checking IDs.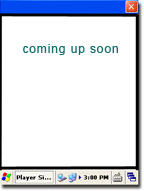 Legal Age ID Systems, Inc.
Age - Identity Verification
Legal Age is the "Ultimate in Age and Identity Verification" providing Stand Alone, PC and Host based solutions. Legal Age software reads ID formats from all 50 states and Canada . Features include: Compliance reports, Rapid Scan, after hours, 86 file, Under-age alarm, 24/7 Customer Support and no-questions asked equipment warranty.
Anywhere on the Casino Floor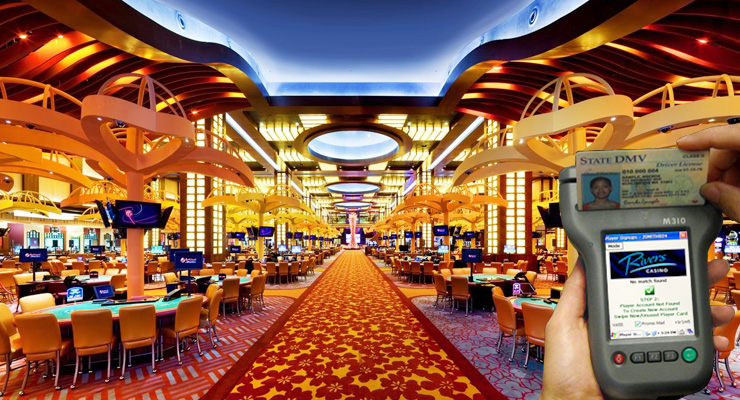 Verify Age
Issue Players Cards
Perform Player Inquiries
Real-Time Dispatch of Alerts
Real-Time Status of the Casino Floor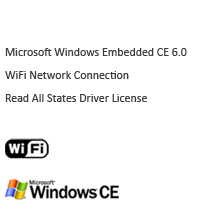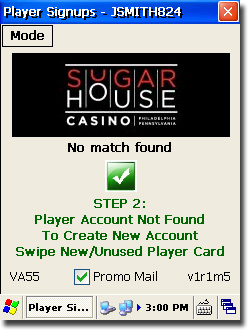 Vantage Business Systems Inc.
Mobile Player Manager/Casino gaming
Signup new Players and issue cards anywhere on the casino floor... in just a few seconds! The Vantage Mobile Player Manager solution combines our custom integrated software with the best Portable ID Card Reader & Handheld PC available.
Mobile Player Manager provides support for new Player Signups, Card issuance, Age Verification, PIN resets and Player gaming activity with employee id tracking of all transactions.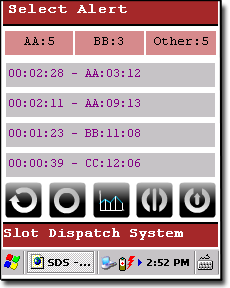 Adept Consulting Services, Inc.
Slot Dispatch System
Adept's Slot Dispatch System (SDS) is a powerful business process re-engineering tool to streamline slot machine alert dispatch and management processes. It improves efficiency throughout the process from dispatching, monitoring and managing of alerts. This tool also provides a great insight into the productivity of your resources. SDS enables you to gain a competitive edge through efficient processes and quick access to information for faster decision making.